Get free updates of new post here.

Nothing is more discouraging than disappointing a client.
As creative CEOs, consultants and contractors, our businesses are highly dependent on the quality of the relationships we build.
In many cases, larger corporations are able to absorb the cost of losing a customer without missing a beat. But when ties are severed between small business owners and their clients, the impact is felt immediately.
This is especially worrisome when you consider the fact that one in six small business owners rely on a single client for the lion's share of their revenue.
Knowing what to do when a client concern goes unresolved is essential for entrepreneurs who want to form long-lasting relationships with the individuals they serve.
For this reason I've decided to share the sure-fire three step process I follow when addressing client concerns.
How to Recover From Mismanaging a Client Concern in 3 Simple Steps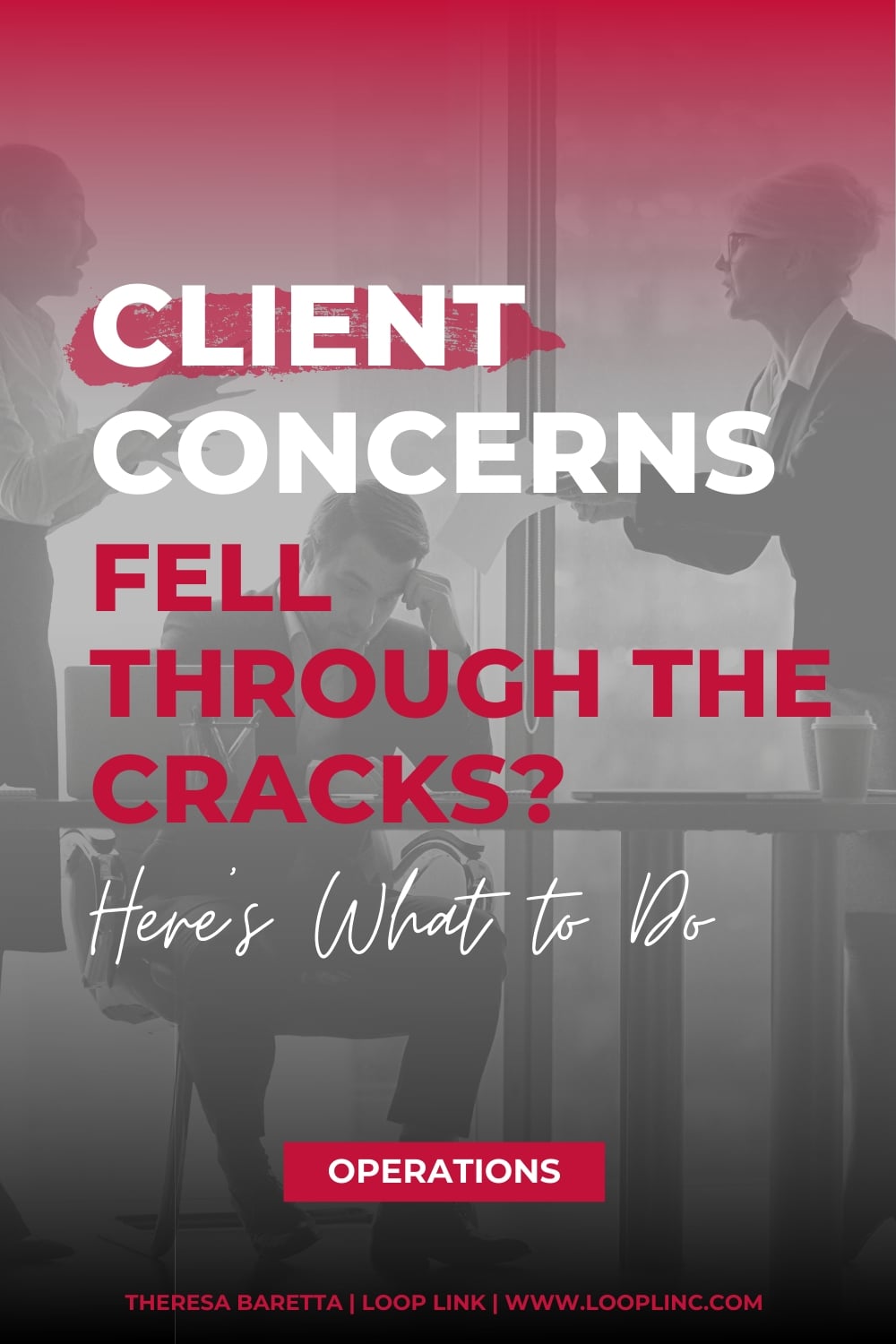 1. Research Ahead of Time
Most client conflict resolution strategies tell business owners to respond quickly— but responding too quickly can lead to even bigger problems. It's important to dig deeper into the issue before communicating with your client.

When researching a client concern, be sure to ask the following questions:

What are the facts? (What expectations were set? Who set them? When were they overlooked? When did the incident occur?)
How did the client reach out or make their concern known?
Was there a response to the initial concern?
What led to the oversight? Was in a human error? Process error?
Was this a singular instance? Or has this issue impacted the client before?
Were there any unusual circumstances that contributed to this issue? (An employee being sick, an IT system failure, etc.
2. Request Input
This is another critically important step small business owners should take before responding to client concerns.

You need to know what type of resolution your client is looking for in order to provide them with an exemplary experience.

Depending on circumstance, your client may respond favorably to:
A thoughtful and considerate apology
A guarantee that you'll educate your team about what went wrong
A replacement or re-do on a particular service
A free one month upgrade in services
A discount on their next invoice
Free samples or products
Respond With Empathy
Empathy is the act of viewing a situation from another person's perspective and being considerate of the emotions they may be feeling. When we respond to clients with empathy, we are putting their needs and sentiments before our own— allowing us to act in their best interests.

In order to respond with empathy, business owners should remember to:
Set an intention for the conversation (What are you hoping to achieve?)
Repeat and validate what the client has to say (I completely agree that waiting three days for an email reply is not acceptable.)
Be specific when describing next steps (I will be sending you a discount code by the end of day.)
Let the client know there will be a check-in soon (We will be calling you next week to confirm this issue has been resolved.)

How to Close the Gaps in Your Client Experience
What if you could prevent future client concerns from falling through the cracks by simply streamlining your systems?
I discussed when to connect with clients (and how to cover all of your bases) in my previous blog post, The 3 Most-Forgotten Client Touchpoints (And How to Capitalize on Them).
I highly encourage giving it a read, as it relates closely to today's topic.
Your Move
Unsure how to implement these solutions within your team?
Do you need an extra hand with team management?
Come over to our Free Exclusive Community where you can find support from other CEOs on the same journey.