Get free updates of new post here.

Creativepreneurs aren't your average business owners. They are visionaries who center their entire operation around a passion, personal aim, or greater purpose.
To put it simply, there's a lot of heart in their hustle.
This means creativepreneurs are less likely to engage in aggressive sales tactics or gaudy marketing blasts. Instead, they prefer to rely on relationship building and authenticity when attracting their ideal customers.
If you're a seasoned creativepreneur, you likely have a strong core client base— loyal customers who know the value and quality of your work.
But if you're new to the grind, or if you're looking to expand your business, lead generation is a priority.
So, how can creativepreneurs find and attract potential clients using ethical methods that align with their unique approach to business?
This is the focus of today's blog.
3 Lead Generation Strategies for Creative Entrepreneurs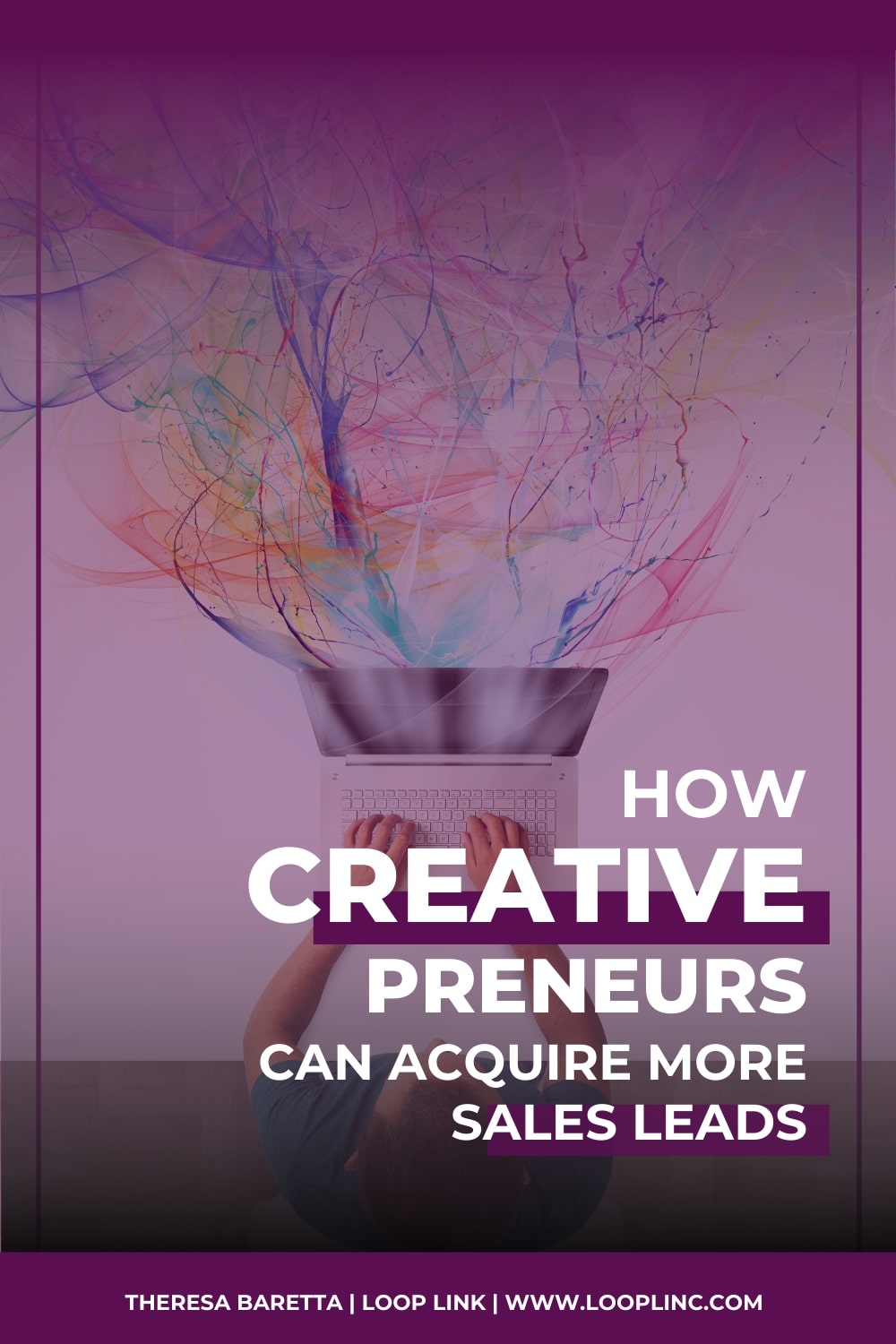 1. Develop a Digital Tool That Solves a Creative Problem
Is there a simple problem your target market is annoyed by? Can you create a solution? If so, you can capitalize on your free tool by requiring users sign-up with their email address, re-targeting users with ads, or by linking to your other products/services on the tool download page.

For example:

Have you ever heard of the IG LineBreak Caption Generator? It's a simple online tool that instantly formats captions into paragraphs so they appear correctly on Instagram. The problem of caption formatting has been a pet peeve of Instagram users since its release. So, a 14-year-old boy and app developer named Alberta decided to create a solution. Today, he is the CEO of Apps4Life, LLC. But the most amazing part is that the website receives more than 500,000 views per month.

2. Share Tutorial Videos on YouTube
This is one of my favorite sales tips for creative entrepreneurs. Creative individuals often overlook the fact that many of their non-imaginative counterparts struggle to do what they do. Whether it's painting a landscape, knitting a pair of mittens, enhancing an image in Photoshop, or refurbishing vintage furniture.

Creating a video tutorial is a highly effective way to generate website traffic and turn viewers into paying clients.

For example:

This DIY Dresser Makeover video has 480,000 views! By linking to your website, online shop, social media accounts, etc in the video and description box of your tutorial video, you can significantly increase traffic and capture a ton of leads.
3. Cross-Promote With Fellow Creativepreneurs
This is a fantastic idea for budding business owners who are wondering how to acquire more sales leads. They key to high-value cross-promotion is to collaborate with like-minded creativepreneurs who thriving within a similar industry.

For example:

If you are an up-and-coming women's clothing designer, you could partner with a fashion model from your city and have her tag your brand in an Instagram photo where she is wearing your clothes. You would then be able to re-share that photo on your page tagging her. Caroline Juen, an LA-based model, is a great example of this. In this post, she tags the designer of the sweatshirt she is wearing, who then shared her post on their Instagram stories.
Things to Remember
Before investing in lead generation strategies for creative entrepreneurs, it's important to consider which methods align best with your objectives, values, and brand.
Keep these considerations in mind when evaluating your options:
Pick the lead generation idea that you think will best resonate with your buyer persona.
Have a clear, primary goal in mind and make this goal actionable for your audience.
Give to your target market before you ask them to commit. How can you add value?
Don't try to appeal to everyone. Segment your target market as much as possible.
Determine which channels are most effective for your brand and stick to them.
And there you have it. Three ready-to-implement lead generation strategies for creative entrepreneurs! I hope they serve you well along your journey to expand with excellence.
Your Move
If you're interested in learning more about how to retain these leads after you've captured them, I highly encourage checking out my WOW Your Clients Playbook.
It's a step-by-step manual that will teach you how to create the best-in-class experience your clients deserve, so you can streamline retention, renewal and referrals.
Come over to our Free Exclusive Community where you can find support from other CEOs on the same journey.