Finding your ideal project management tool is kind of like searching for the perfect pair of jeans. You have to explore your options and try each one on for size.
I have experimented with multiple PM tools throughout my entrepreneurial journey— each offering a different set of pros and cons. Some worked great for a time, but weren't capable of scaling the way I needed them to. Others were too restrictive and weren't a fit from the very beginning.
Recently, I found seeking out project management tools once again, in need of capabilities that my existing platform could no longer offer.
That's when I stumbled upon NiftyPM.
I was instantly impressed with its direct messaging, progress report, and milestone dependency features, among other abilities.
But what really sold me on Nifty Project Management was its overall impact on productivity. It allowed me to restructure my project management operations and workflows in a way that maximized efficiency and reduced setbacks.
So, I thought I'd share how you can use NiftyPM within your own business to reduce productivity issues.
Here's How to Avoid Productivity Meltdowns With NiftyPM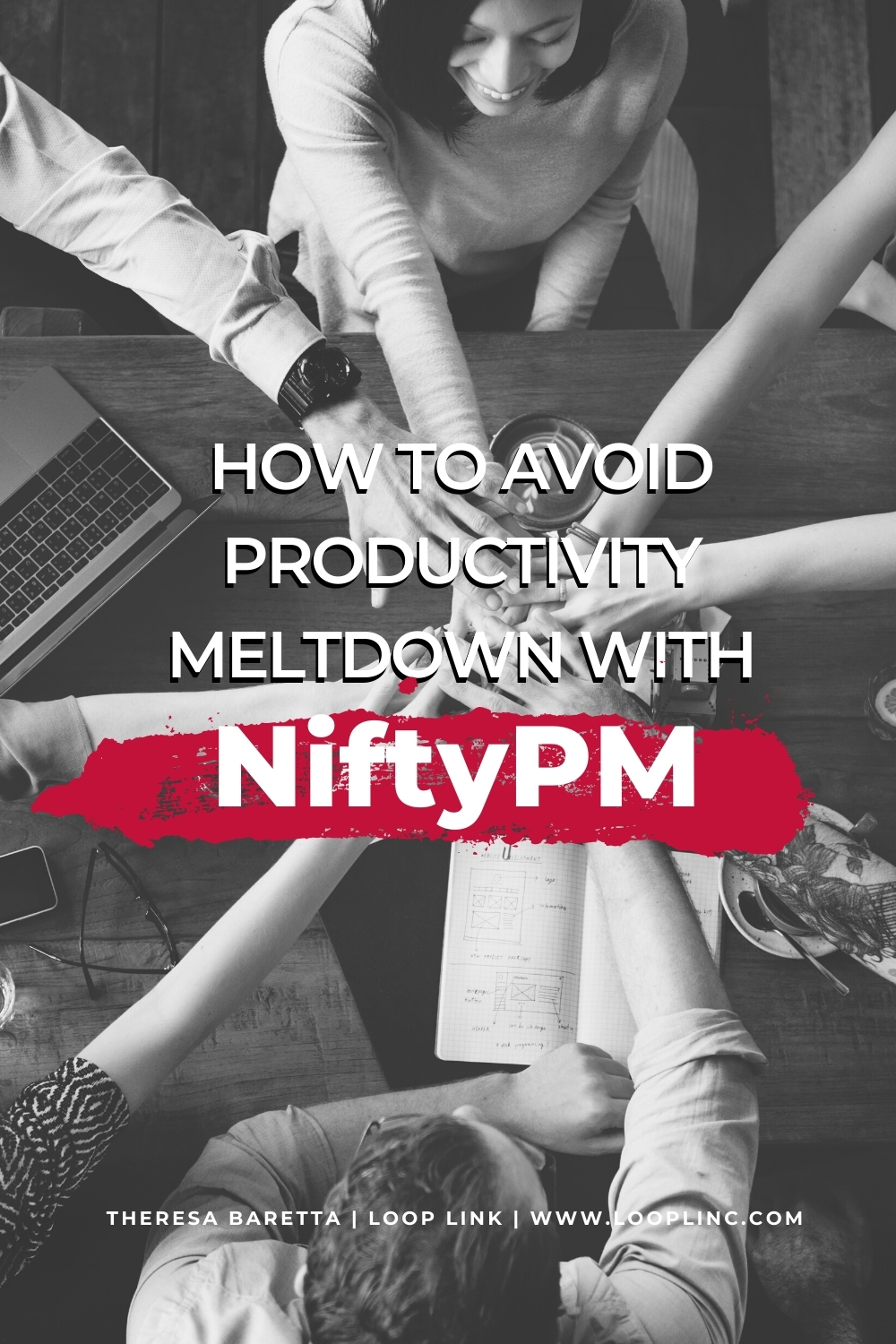 1. Task Ranking
We all know that prioritization is an essential part of how to increase productivity in project management— but finding a tool that allows you to prioritize tasks effectively (and setting a standard for doing so) is another matter.
This is why NiftyPM's priority task tags are a major perk. Priority tags are a default setting within the platform, so you don't need to worry about setting them up.
Simply click on a task, then on "add tag", and you'll see the following options:
High priority
Medium priority
Low priority
You can also create custom tags if you'd like to be more specific or sort tasks based on other characteristics.
For creative CEOs and agency owners, the ability to quickly and conveniently communicate the urgency of specific tasks is key for efficient project management, as it eliminates confusion and allows team members to focus their attention on the correct assignments at the correct times.
2. Completion Reports
It is virtually impossible to improve productivity in project management if we are unable to maintain a high-level view of where our projects stand.
From tracked time, to budget spend and completed milestones, we need to have a crystal clear understanding of what we have achieved and what remains to be accomplished. Otherwise, we fall behind and miss key action items— which our clients pay the ultimate price for.
Nifty Project Management addresses this concern with completion reports. Agency owners and other executive team members can use these reports to gain detailed insight into who has completed their assigned tasks, whether or not responsibilities need to be reprioritized, and how much time has been dedicated to various duties.
Again, productivity issues arise when performance isn't monitored as closely as it should be. This feature is an excellent way to combat this problem.
3. Bulk Actions
Few things hinder productivity as much as having to create and organize tasks one by one. It makes the data entry process so long!
NiftyPM is one of the best PM tools for productivity in this sense, as it allows project managers and other team members to create and manage tasks in bulk. From assigning each task to the appropriate person, to adding tags, setting due dates, and establishing milestones—it can all be done at once.
If you've been wanting to improve productivity in project management and avoid falling standards of performance, this is a feature you'll immediately fall in love with.
It's one of the primary reasons I chose Nifty Project Management for my own operations.
4. Cross-Project Dependencies
Interdepartmental communication breakdown is one of the most common causes of productivity issues. When projects rely on more than one team to move forward, it is essential for all parties to work together seamlessly. If one team falls behind, overlooks a task, or fails to relay pertinent information in a timely manner, the entire project can go off track.
This is why I'm a huge fan of NiftyPM's cross-project dependencies. This super-smart feature allows project managers to prohibit a team from starting a task until another team has completed a relevant precursory task.
It can also be used to ensure tasks are completed in the correct order if a project is being executed by multiple teams.
This greatly reduces the likelihood of gaps in project workflows or of one team getting ahead of the ball before another team has completed required duties.
5. Zapier Integrations
If you aren't yet familiar with Zapier, let me give you a quick rundown— it's an online automation tool that allows you to connect multiple apps and platforms, simplifying workflows and reducing the need for human involvement in everyday, repetitive tasks.
By integrating NiftyPM with Zapier, you can connect to more than 2,000 apps.
Let's say you wanted to send a Slack message to the appropriate team members each time you set up a new task within Nifty Project Management. With Zapier, you can! Since both Slack and NiftyPM integrate with Zapier, you can set up a Zap and let automation handle the rest.
These integrations are a lifesaver for efficient project management, as they allow CEOs and agency owners to focus on more strategic decision making, while still enjoying peace of mind that smaller, necessary tasks are being completed automatically.
Finding project management tools that deliver results and measurably impact performance can be a difficult undertaking. For me, NiftyPM has come through with flying colours.
Your Move
If you are worried about the potential of productivity issues arising within your project management operations, I highly encourage checking out this platform. Don't wait until the meltdown happens to find a solution that works!
Come over to our Free Exclusive Community where you can find support from other CEOs on the same journey.