Get free updates of new post here.

You're committed to your clients. You've taken the time to create services and products that align with their goals and the transformations they want to see within their own lives and businesses. And now, you want to continue building on the solid foundation you've laid.
There's just one problem— creating a better client experience sounds like so much work.
You've read articles and listened to recommendations from industry experts, but they all seem to be talking about major modifications that could take months to implement effectively.
The entire process has left you wondering if quick wins are even possible when it comes to client experience.
Well, wonder no more!
Today, I'll be countering this common misconception by sharing my favorite hassle-free client experience improvements.
3 Quick-And-Easy CX Strategy Improvements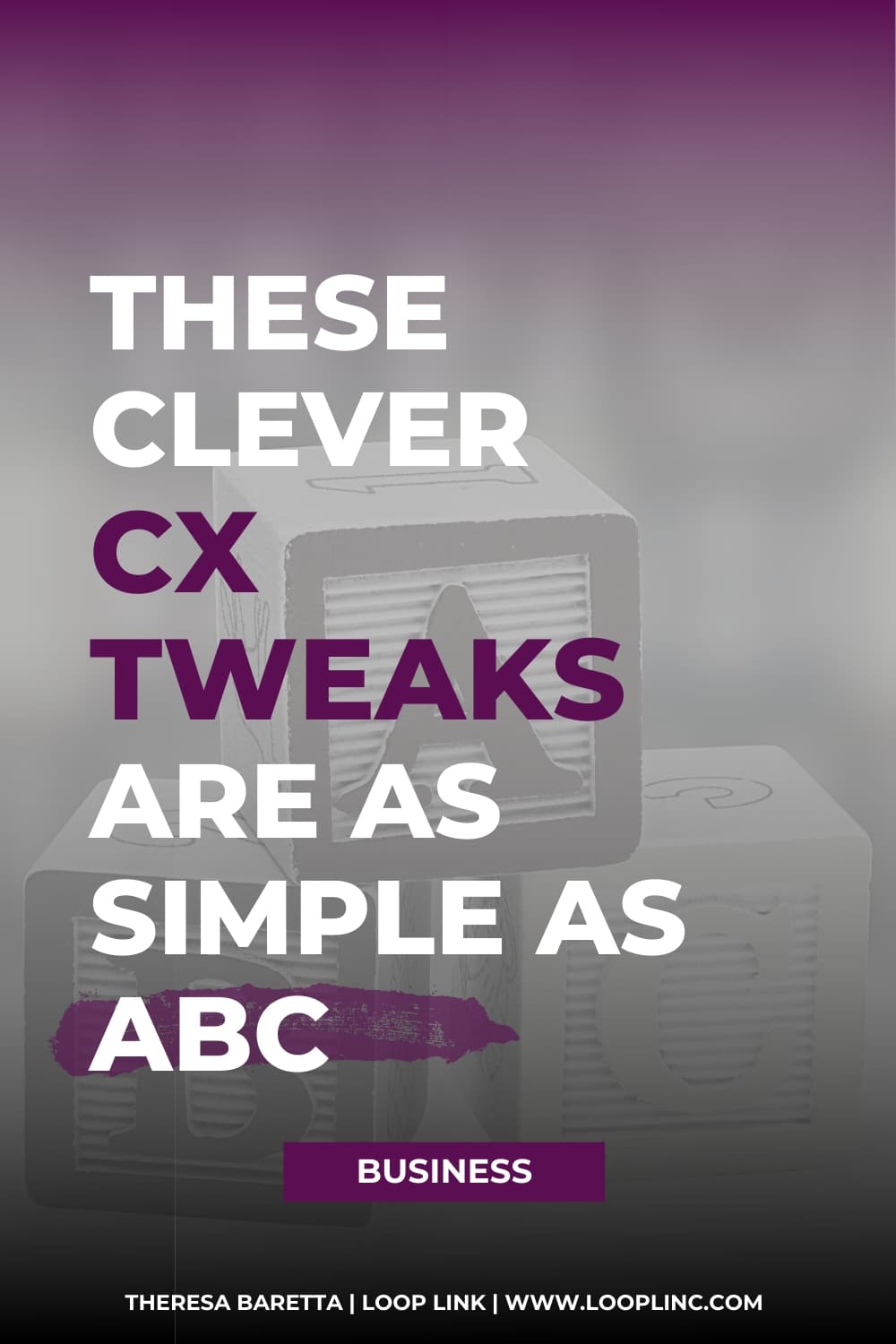 1. An Automated Email Response for New Leads
This may seem like an obvious one, but so many creative CEOs get so caught up in their work that they overlook this tiny (but super impactful) step. An automated email response is the best way to make new leads feel immediately prioritized and valued. Plus, it doesn't have to be a lengthy message.

Here's an example of an effective automated email response for new leads:

"Thank you for inquiring about our services! We're thrilled you think we could be the right fit for your (insert industry) needs. We'll be in touch within 48 hours (scouts honor) to provide you with more information and discuss your project needs in more detail."

When writing your email response, be sure to thank the potential client and set clear expectations on when they will be hearing from you.

You can then use an email marketing platform like ActiveCampaign, OptinMonster, or Mailchimp to automatically send these emails as soon as a form is submitted via your website.

If you've been wondering how to enhance client experiences and haven't yet set an automatic email response for new leads, you'll want to make this a top priority!
2. Appointment Reminders
Have you ever showed up to a Zoom meeting, only to be stood up as you sit there (awkwardly) on-camera? Trust me, you aren't alone. But it's important to consider that your clients are living busy lives— so why not help them out by sending them regular appointment reminders?
These reminders can be sent via email, SMS, or phone call (depending on the capabilities of your chosen scheduling platform).

Personally, I use Dubsado for scheduling and managing client appointments. It has a built-in feature that automatically sends reminders to my clients at predetermined times. And that's not all! It also allows clients to reschedule their appointment with just a click (should they be unable to attend).

Not having to worry about manually sending email reminders to clients or going back and forth to reschedule appointments has made my life so much easier. And the best part is that it takes just a few minutes to set up your appointment reminder workflow.

Dubsado even has a step-by-step tutorial video you can follow for added convenience!
3. Virtual Self-Service
This is one of my favorite CX tips for creative business owners, and one I've been encouraging my own clients to embrace. Too often, I hear my clients say they are constantly putting out client fires or responding to inquiries, when they should be leading their business.

Self-service platforms are one of the fastest and most effective ways to address this concern. There are a ton of affordable CX softwares with chat options available, including Freshchat (my first choice), Help Scout, and Zoho Desk.

Many of these platforms allow users to maintain a library of canned responses, automate parts of customer service conversations, and forward conversations to other team members.

But, most importantly, these platforms allow creative businesses to provide clients with links and resources so they can resolve minor setbacks and inconveniences themselves.

Plus, Freshchat also has a library of tutorial videos that make setup a breeze.
Are Ready to WOW Your Clients?
I've created a 31-page playbook that walks creative CEOs through the exact phases required to complete their client experience journey.
It includes everything you'll need to reduce your client churn rate and extend the life cycle of every new client you acquire.
If you want to create an EVEN BETTER client experience, THIS is the instructional manual for you.
GET STARTED TODAY
Come over to our Free Exclusive Community where you can find support from other CEOs on the same journey.