Get free updates of new post here.

Improve Your Virtual Team Collaboration and Communication With This One Simple Trick
Businesses are adapting their workflow processes for the digital age and part of that process includes embracing virtual teams and online communication. In fact, the number of companies utilizing virtual teams has increased by 800 percent in the last 5 years—proving just how widely accepted this approach to business has become.

For entrepreneurs who are new to this modern method of team communication, however, it can be a challenge to maintain an effortless, effective dialog on a virtual platform.

In some cases, even businesses that have been using a team communication app or software program for awhile begin to experience a drop in productivity if the tool isn't being implemented with a solid strategy in place.

In today's blog post, I'll be discussing the one fundamental step business owners can take to ensure they maintain effective team communication over the Internet.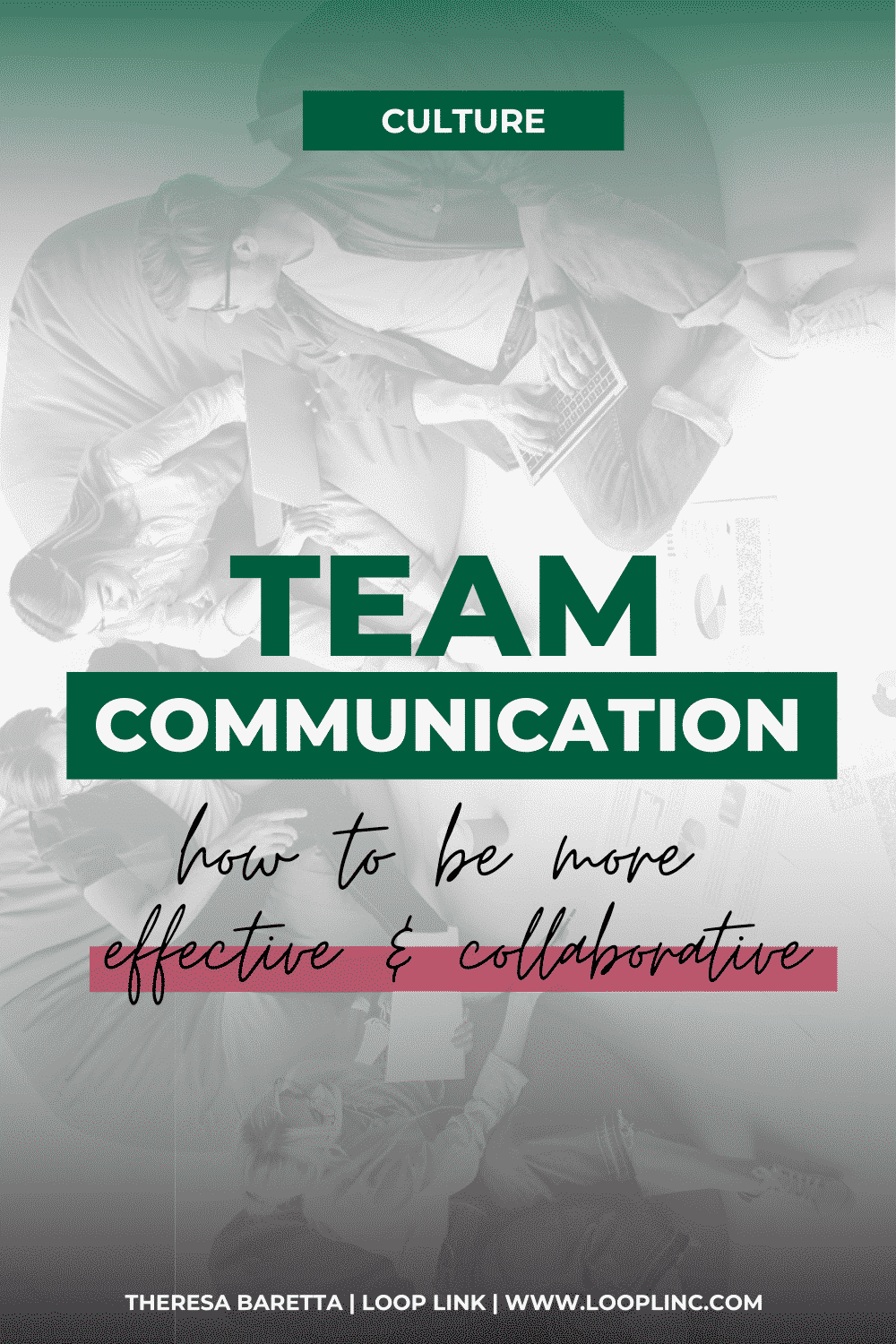 A Firm Foundation is Always the First Step
Let's imagine you have a team of construction workers and you want them to build you a house. You all show up to the plot of land where your future house will stand, ready to put in a hard day's work, but instead of providing a clear, finalized blueprint for your project, you simply say "I want a craftsman style home with three bedrooms and an open-concept kitchen", and put your faith in the team to figure out the rest.

What do you think would happen? More than likely, there'd be a clashing of ideas, builders would begin to disagree over who should complete various components of the job, and a lot of time would be wasted as the team attempted to establish a construction plan and prioritize the work.

Essentially, the project would be destined for disaster from the very beginning, because you (the leader) did not provide a detailed framework for your team.

This is the same mistake that many business owners make when introducing virtual team communication to their employees.
The Components of a Fail-Safe Framework
Those wanting to know how to improve communication within a team should always take a closer look at the two core areas:
The goals they are trying to achieve (and how they have made these goals known to their team)


How they have delegated tasks and responsibilities to achieve these goals
The success of virtual team communication is hinged upon your teammates understanding exactly what is expected of them and how their role contributes to the overall success of the project.

When using online tools to communicate, projects can quickly become bottlenecked if tasks and processes aren't clearly defined. Your team members will begin messaging you for additional information and clarification, project milestones will be missed, and morale will decrease.
Thus, it's important to ask yourself if these framework must-haves are in place, and whether or not they can be improved:
A time line that clearly states all major deliverables and their deadlines


A finalized team breakdown that defines each persons role and the specific tasks they are responsible for


A standard operating procedure that states how your team should communicate during the project (both with each other and with managers/leadership)
The Simple Trick That Ties It All Together
Okay, now that you are aware of the components you should have in place and the primary areas that should be analyzed, it's time to share my secret.

Many of my clients come to me wondering how to use collaboration tools to improve team communication. They know they need an online solution, but they don't know where to start or how to ensure it will be successful. Plus, there are so many team communication apps to choose from— each with a laundry list of features and integrations to read through.
In most cases, my clients are overwhelmed before they even start.
This is when I tell them about my simple trick.
Ready?

Here it is:
Don't choose a team communication platform for your projects. Choose one for your people.
Projects are projects. They all boil down to the same elements: tasks, deadlines, the number of available hours, etc.
But people are different, because no two are ever the same (which, consequently, means no two teams are ever the same).
If you want to facilitate productive, purpose-driven communication for your team, you need to choose a platform that meets their unique needs and preferences.
So, before making your decision, I advise asking the following questions:
Will my team members want to communicate using video chat or voice recordings (in addition to instant messaging)?


Will the new communication platform need to integrate with any programs or tools that are already being used by my team?


Does my team only require an online chat tool? Or are they looking for a more comprehensive solution that can be used for other duties as well (task management, customer relations management, content management, etc.)


Should the team communication app be mobile-friendly so members can check notifications and complete tasks while on-the-go? If so, what kind of mobile devices will the app be accessed from?


How tech-savvy is my team? Do they require a minimalistic, user-friendly app? Or would they be comfortable using a more robust, high-grade solution?
For my own business, and for many of my clients, Samepage has been a worthwhile investment. I have found it to be one of the most flexible and functional collaboration tools on the market.

Whichever tool you choose, I highly recommend scheduling a trial period of a month or so, during which your employees can use the new tool and get a feel for its capabilities. This will give your team time to make note of any shortcomings or issues and determine for certain if the platform is an ideal fit.
Are you interested in learning more about how to improve communication among team members using virtual apps and platforms? I can help you establish a foolproof communication framework and find the best tools for your team. Let's chat!
Your Move
Unsure how to implement these solutions within your team?
Do you need an extra hand with team management?

Schedule a Strategy Session to discuss it!
---
Come over to our Free Exclusive Community where you can find support from other CEOs on the same journey.