Get free updates of new post here.

For small business owners and solopreneurs, every financial decision is one that requires careful deliberation. Each dollar spent has to be invested intelligently. Otherwise, the entire enterprise could be compromised.

In our modern tech-driven environment, particularly, business owners are even more vulnerable to overspending. With online payment platforms like PayPal, Stripe, and Apple Pay making internet-based spending a breeze, we are all more susceptible to making spur-of-the-moment buying decisions while browsing the web.

And, to be fair, software programs can be a worthwhile purchase. Almost all of them have the potential to boost productivity, improve processes, and make your workflow more efficient— but as is the case with any product of service, there are often duds among the diamonds.

So, how can small business owners be sure they are choosing the best project management tools for their needs?

Well, to start, I always recommend considering free tools before making the decision to buy.

Believe it or not, there are a wide range of tools available on the web at absolutely zero cost, and in most cases they are highly-efficient, valuable solutions.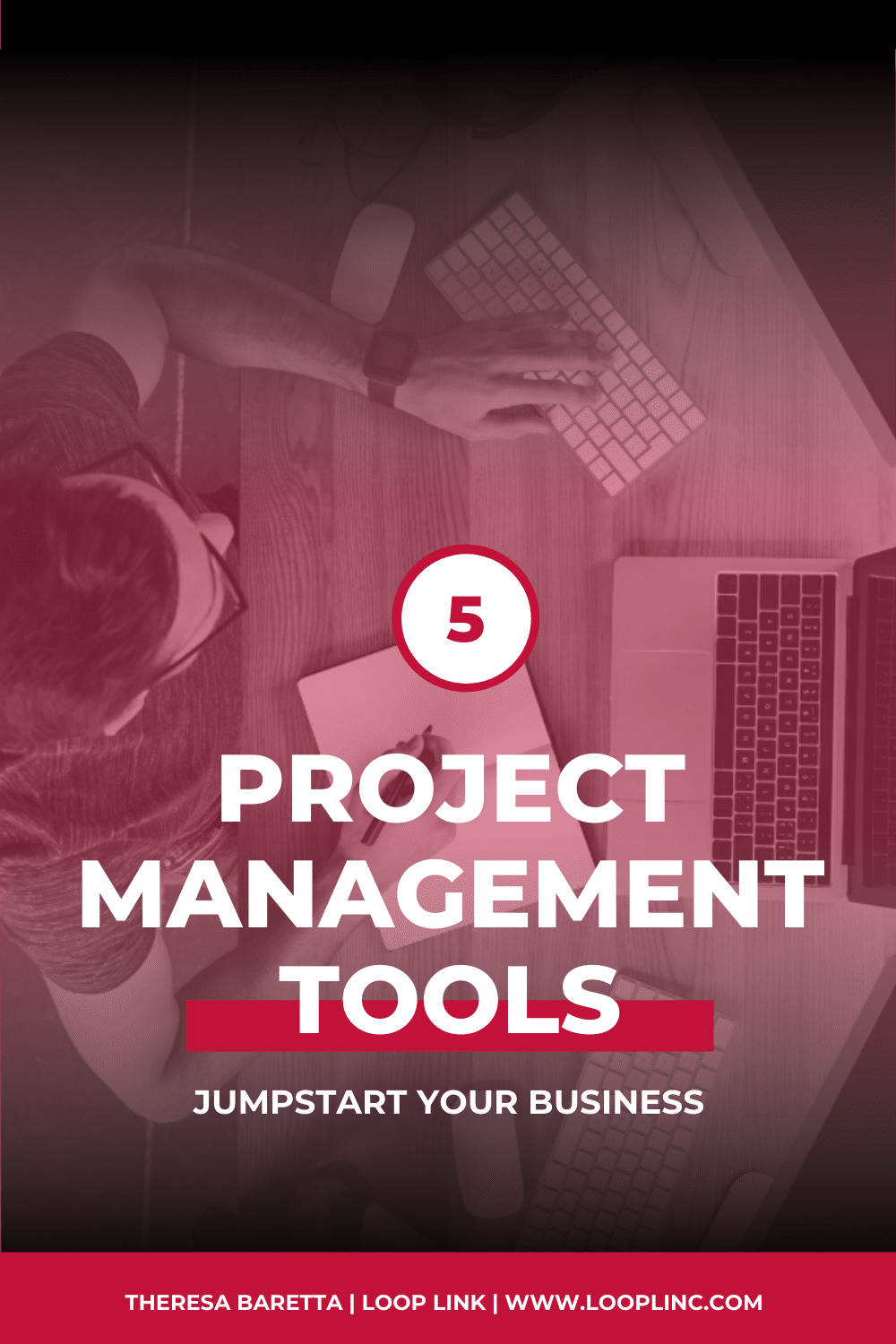 My top project management tools
1. Samepage
In my humble and personal opinion, Samepage is the greatest of all the best online project management tools. Not because it's features far exceed its competitors, because they don't (ClickUp and other tools offer many of the same elements that make Samepage so appealing), but because of the fine details that Samepage has taken the time to perfect. For instance, of all the project management tools, Samepage is the only tool of its kind that doesn't retain customer data after a business cancels its subscription or stops using the platform, which is a must if you want to keep your digital information as secure as possible. Furthermore, Samepage is one of only free tools that offers video conferencing and streaming, built-in customization polls for voting, and multi-language support (a major benefit for businesses with team members based around the globe). For these reasons, I use Samepage for my own business, and have been thoroughly impressed with how the tool performs not just in one area, but across the board.

WHY I LOVE IT: In addition to the features I highlighted above, I love how much control Samepage gives users over organizational structuring. It allows business owners to assign not just teams, but sub-teams, guests (temporary access), and team owners. Plus, with the pro version, users have the option of creating private teams (only visible and accessible by members) and protected teams (where only team owners or specific members can make changes).

PRICE: Free (Up to 2GB of storage). Additional pricing info here.
2. NiftyPM
NiftyPM is a project management tool that markets itself as the action-driven alternative to Monday.com and Basecamp, among other platforms. One of its primary benefits is the "tasks" feature, which allows users to track progress with detailed precision. For instance, project managers can create custom milestones that compare actual costs with projected costs— an excellent way to avoid going over budget. Tasks can also be viewed using several different formats, including time lines, Kanban boards, and lists. NiftyPM also offers a native document application where multiple team members can create and edit copy. This built-in word processor integrates with Google Docs, Dropbox, Google Drive, and Slack, among other tools, for a hassle-free file sharing experience.

WHY I LOVE IT: NiftyPM does a wonderful job of displaying both big picture views of projects, and close-up, in-depth specifics related to tasks and milestones.

PRICE: Free (Maximum of two projects and three team members). Click here for more pricing info.
3. ClickUp
ClickUp is another strong contender on any list of best project management tools. It is celebrated for being a tool that allows businesses to manage all aspects of their business from one single comprehensive solution— the ClickUp cloud-based productivity platform. And in this sense, it really is the cream of the crop. It has all of the features skilled professionals have come to know and love, including to-do lists, Kanban boards, real-time chats, calendars, email integration, and goal tracking. Another convenient aspect of using ClickUp is that business owners can set contractors or freelancers up with guest access to the platform, allowing them to view projects and contribute via the platform on an as-needed basis.

WHY I LOVE IT: ClickUp is the frontrunner when it comes to available features. It really does offer just about everything you can imagine. I'm especially fond of the goal setting and project tracking capabilities. The built-in time tracker tells you exactly how long you and other team members have spent on a specific task, and you can set notifications so you never go over your allotted hours.

PRICE: Free (Up to 100MG of storage). Click here for more info.
4. Airtable
Airtable is one of the more unique tools on the market. It separates itself from many of the other best project management tools by leaning heavily on its database and spreadsheet capabilities, while maintaining a modern and robust project management component. In a nutshell, it's a spreadsheet that does more than you ever imagined a spreadsheet could do. You can attach documents to your sheet (or Airtables, as they call them), display your tables in multiple views to suit your preference (grid, gallery, Kanban, etc.), and link one table to another to create a seamless flow of information. Plus, Airtable offers all of the typical features of a project management tool, including calendars, project time tracking, to-do lists, and more.

WHY I LOVE IT: Airtable does an amazing job of combining technical functionality with user-friendliness. Many companies have replaced Excel with Airtable, which is a testament to the tool's high standard of practicality. Yet, at the same time, Airtable has incorporated a creative, customizable user experience. In fact, they even provide users with a massive library of Airtable templates tailored to the unique needs of their users, including content marketing calendars, product launch planning, real estate listings management, and even wedding planning.

PRICE: FREE (Up to 2GB of space per project). Click here for more pricing info.
5. Monday.com
If you're looking for an accessible, easy-to-use tool you can get your team started with right away, Monday.com is a smart choice. It comes ready-to-use with pre-made templates that you can customize to your exact needs. From there, you can start delegating tasks immediately by sending invitations via Gmail, Slack, Asana, or any of the other tools on the platform's long list of integrations. The team at Monday.com really is focused on providing a tool that businesses can begin using immediately, so everything is designed to be intuitive and simple to use. From its drag-and-drop functionality for moving items, to color-coated tabs that signify which stage of completion a task is currently at, and easy-to-view milestones that keep projects on track— Monday.com is so convenient to use, it'll be a regular part of your daily operations in no time.|

WHY I LOVE IT: One of the most remarkable features Monday.com provides is the "search everything" element. Essentially, this means you when you enter a search query within the platform, it will pull results from everywhere. Comments you made, updates you posted, PDFs you uploaded, tasks you completed, even chats messages you sent are all search-able, so you never have to worry about lost information.

PRICE: FREE 14-Day Trial. Additional pricing info here.
Your Move
Are you interested in learning more about how to choose and implement the best online project management tools for your business? As a Operations Coachsultant, I help my clients carve out more free time in their schedules by putting organization systems and productivity tools into practice. Let's discuss how I can support you in growing your agency with financial stability. Contact me today.
Come over to our Free Exclusive Community where you can find support from other CEOs on the same journey.